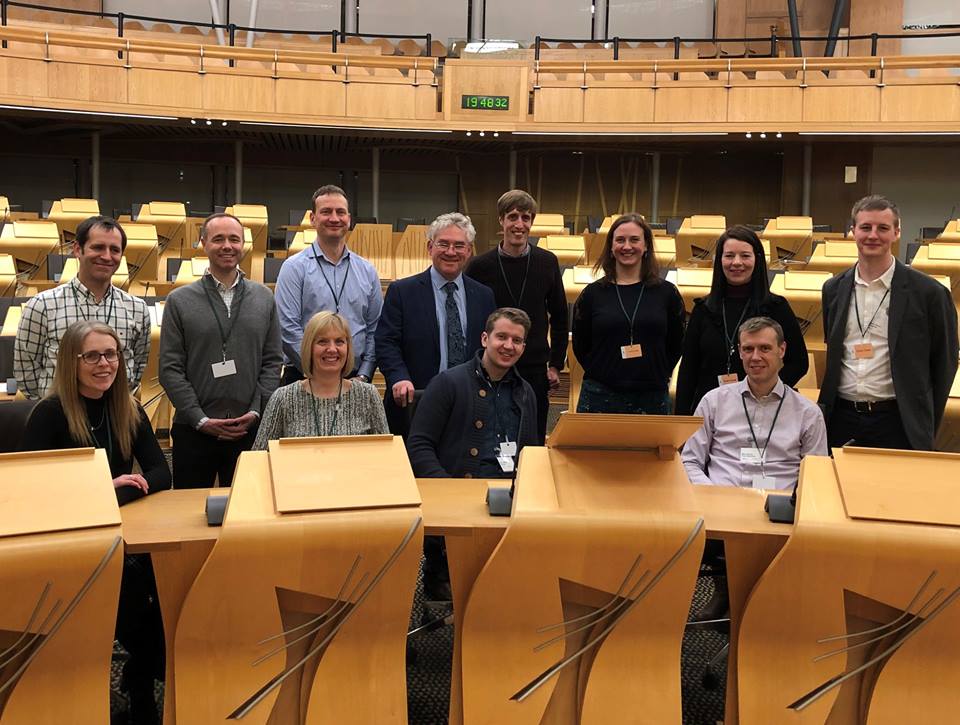 Leadership Masterclass 2020
Life and Chemical Sciences Leadership Master Class 2020
Following the hugely successful Life and Chemical Sciences Leadership Master Class Programme of 2019, applications are now being taken for the 2020 programme. The focus of this programme is to enhance the development of a leadership pipeline, from within Scotland, to ensure that the ambitious growth targets of both life and chemical science sectors are realised.
Next year's programme, which will commence on 22nd January 2020, combines formal learning with site tours to Syngenta – Grangemouth, GSK – Irvine, Axis Shield – Dundee, and the Scottish Parliament. Guest speakers will include Duncan Robbie, Site Director – Axis Shield, and Arelette Priestley – Learning & Development Business Lead Pharma R&D and Supply Chain Talent, – GSK. The programme also provides numerous networking opportunities.
As with previous programmes applicants should be highly promising individuals from the life and chemical sciences sectors who have shown potential to be key industry leaders in the next 5 to 10 years.
An application form is contained within the promotional brochure. Applications are currently open until Monday 2nd December 2019. Additional information can be obtained from Alison Engles – alison.engles@scotent.co.uk, 0141 468 5022.
Use this opportunity to grow in the Scottish life sciences sector and contribute to the national strategy of doubling the industrial turnover to reach £8billion.
Download the brochure here: