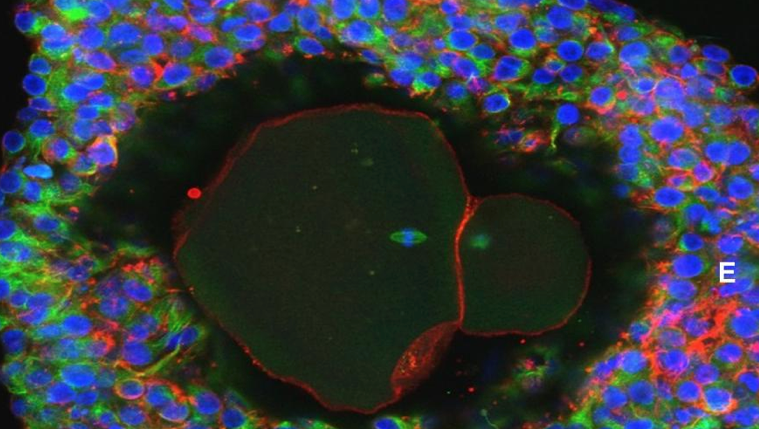 Lab-grown eggs could aid fertility treatments
Human eggs have been fully grown for the first time in a laboratory. The advance could safeguard the fertility of girls with cancer ahead of potentially harmful medical treatment, such as chemotherapy as immature eggs can be recovered from patients' ovarian tissue could be matured in the lab and stored for later fertilisation. Conventionally, cancer patients can have a piece of ovary removed before treatment, but reimplanting this tissue can risk reintroducing cancer.
The study, carried out in collaboration with the Royal Infirmary Edinburgh, The Center for Human Reproduction in New York and the Royal Hospital for Sick Children in Edinburgh, was supported by the Medical Research Council.
It was published in Molecular Human Reproduction.
To read the full article, click here.