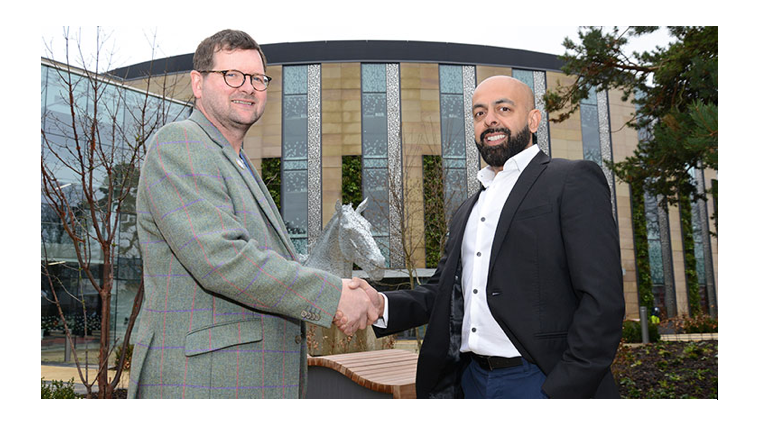 Ingenza relocate to Roslin Innovation Centre
Biotech company, Ingenza, has relocated to Roslin Innovation Centre, a £30 million, multi-purpose research hub on the University of Edinburgh's Easter Bush Campus.
The centre offers 41,000 sq ft of flexible laboratory and office space, and Ingenza will occupy 11,000 sq ft on the top floor, with its own secure access to ensure security and confidentiality.
The move – scheduled to take place in July 2018 – will double Ingenza's current footprint, preparing the company for its next phase of growth, as COO Jaymin Amin explained: "The UK bioeconomy is one of the strongest in the world and growing rapidly. The development of our inABLE® technology – which helps to improve the speed and predictability of bioengineering processes – has opened up new commercial opportunities, and the state-of-the-art laboratories offered by Roslin Innovation Centre will be an ideal location for us to expand our customer base in the bio-based chemicals, agrochemicals and biopharma sectors. This exciting move will provide a secure, world-class facility to support our aggressive growth plans, and will help to underpin our position as a global leader in the application of industrial biotechnology and synthetic biology."
To read the full article, click here.