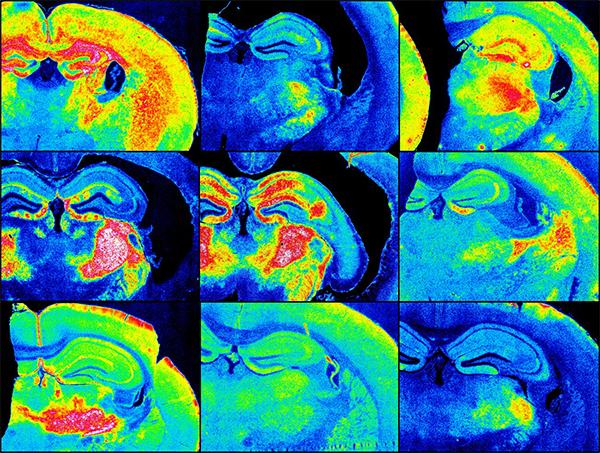 Identification of prion diseases aided by novel marker
Differentiation between brain diseases could be aided by detection of a novel protein, scientists discovered.
Scientists at the Roslin Institute have identified a novel marker to discriminate between different prion diseases in the brain.
Different types of prion disease provoke different responses in the brain, the scientists observed.
Prion diseases are infectious brain conditions that affect people and animals, caused by abnormally shaped prion proteins, which may arise spontaneously, be inherited or be acquired by infection. There are many different types of prions and the diseases they cause are invariably fatal.
Distinguishing between disease types
The scientists investigated brains infected with different types of prions, looking at cells of the central nervous system called astrocytes, as well as the presence of the CD44 antigen – a protein involved in interactions between cells.
They compared brains of mice infected with different types of sheep scrapie, bovine spongiform encephalopathy (BSE) and chronic wasting disease (CWD) prions.
When the brain is infected by prions, the astrocytes become activated and express the CD44 antigen. Each type of prion prompted a unique pattern of this reaction in the astrocytes in specific areas of the brain, the scientists observed.
The patterns were also observed before the mice showed symptoms of prion disease.
The process we observed is similar to what has been observed in the brains of patients with Alzheimer's disease. Our data show that CD44 expression provides a reliable marker to discriminate between different prion diseases. Compared to other methods currently used, this one has the advantage of identifying different strains of prions.
Our results could prove to be useful to help identify different and new prion diseases. Further work is now required to compare the variation in astrocyte responses and CD44 expression patterns in the brains of both humans and animals infected with natural prion disease.
The study is published in the journal Frontiers in Cellular Neuroscience and has been funded by the UK Government's Biotechnological and Biological Sciences Research Council.
** The Roslin Institute is part of the University of Edinburgh's Royal (Dick) School of Veterinary Studies.