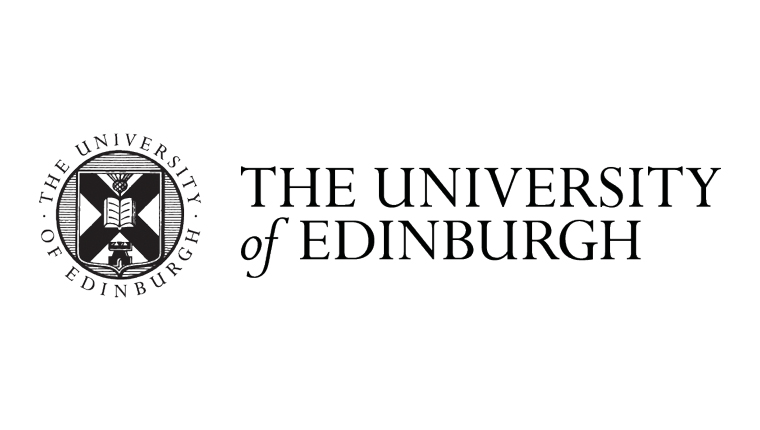 Future of livestock production in the spotlight
Scientists and industry experts examined the need and scope for change in the livestock sector in response to increasing societal and environmental challenges.
The livestock industry must strive for high standards in mitigating its environmental footprint and improving animal welfare, while continuing to provide nutritious food for a growing global population, a recent workshop agreed.
At the meeting of animal science experts from the UK and around the world, hosted by the Roslin Institute, researchers and industry experts discussed factors driving change in the industry and identified priorities for research.
Current production methods and systems may need to reform to meet these challenges along with changing and diversifying consumer demands in a US$1.4 trillion industry that employs 1.3 billion people worldwide, the workshop, entitled 'The role of livestock in future food production', heard.
Improving efficiencies
Efficiency in livestock production has improved significantly in recent decades, with greater yields produced using fewer resources owing to improved breeding and other innovations.
The carbon footprint of a glass of milk is now one-third of what it was in 1944, according to Dr Alison van Eenennaam of the University of California, Davis.
Genetics has not only increased milk yield, but also improved fertility, longevity and health of dairy cows, added Marco Winters of the Agriculture and Horticulture Development Board (AHDB).
Farmed animals will need to be able to adapt to a range of conditions. Genomic selection supports the breeding of animals with high production levels despite harsh conditions in some low and middle-income countries, Professor John Hickey of the Roslin Institute said.
Livestock are part of the solution for sustainable global food security, but great care must be taken in developing metrics when determining their role, said Michael Lee of Rothamstead Research.
Health and welfare
Factors driving emerging diseases include the movement of animals, changes to climate and land use, and social, economic and political forces, said Dr Simon Gubbins of the Pirbright Institute.
Technologies and novel methods for analysing big data sets are enabling better understanding of disease, but research needs to consider multiple infections and context, he added.
Gene-editing technologies offer huge possibilities to tackle diseases, such as the production of pigs resistant to the deadly Porcine Reproductive and Respiratory Syndrome, explained Professor Helen Sang of the Roslin Institute.
Good animal welfare is important for sustainable food production as it leads to better health and productivity in animals, according to Professor Cathy Dwyer of the University's Royal (Dick) School for Veterinary Studies.
Welfare studies are evidence of its benefits, and should form part of the debate on sustainability and food policy, she added.
Livestock health and production could be influenced by exploiting microbiomes – populations of tiny organisms that live in the gut – according to Dr Mark Pallen of the Quadram Institute.
Animal and human health are closely interlinked, according to Professor Graham Plastow from the University of Alberta.
Healthy animals make healthy protein, make healthy people.
Market conditions
Consumption of red meat is levelling out, while demand for pork and poultry are growing among consumers, said Dr Philip Thornton from the International Livestock Research Institute.
Some 25 per cent of Europeans expect to cut their meat intake in the next five years, added Dr Chris Brown from ASDA.
At a global level however, meat consumption is increasing as incomes rise. Dr Pieter Knap of Genus agreed that animal breeders must respond to demand, guided by market forces, policy and legislation.
Fish consumption can enable developing and developed countries to meet their food needs, address the issue of healthy diets and help malnourished children, said John Benzie of WorldFish.
Consuming a small amount of animal protein can optimise the use of feedstock that people cannot eat, and land that cannot sustain crops, said Professor Imke de Boer of Wageningen University.
Influencing policy
Farmers are under pressure from climate change and the need for biodiversity and sustainability, but incentive for investment in new technologies is low when the potential income is relatively low, farming specialist Nigel Miller explained.
The interface between science and policymaking is difficult and misinformation is common, but both sides must endeavour to understand what each needs from the other, according to Professor Maggie Gill of the University of Aberdeen.
Improving the valuation of external costs, such as carbon emissions, which are not reflected in market prices, will help enable sustainable livestock production and efficient policymaking, said Professor Dominic Moran of the Roslin Institute.
Participants in the workshop agreed that long-term challenge-driven research funding would be beneficial in tackling the urgent challenges presented by global climate change.
Collaborations, investment in research, and compelling research results and narratives are key to drive research solutions forward, added Professor Plastow.
"It is clear that livestock production remains an important industry in feeding a global population. Research should aim to equip the livestock sector with new tools to achieve a net-zero carbon footprint, as well as cope with changing consumer preferences, disease and climatic threats. "
Scotland is the ideal environment to carry out research and development in the area of domestic livestock, companion animals, aquaculture and plant science. For more news on Animal Health, please see here.