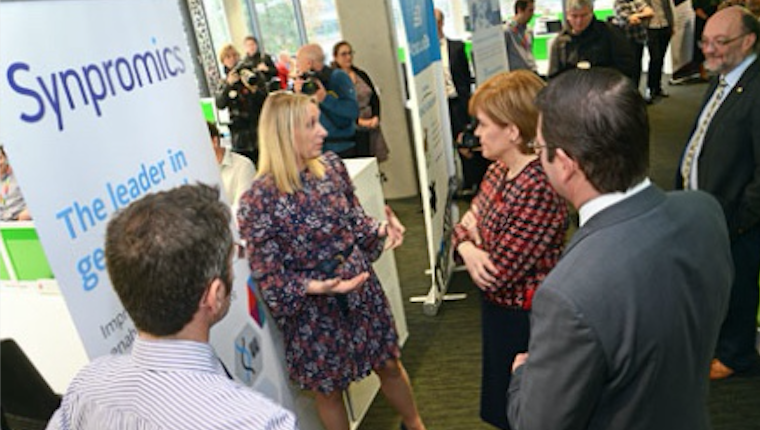 First Minister Opens Innovation Hub as Cabinet Meets on Campus
First Minister Nicola Sturgeon has formally opened the Roslin Innovation Centre at the University of Edinburgh's Royal (Dick) School of Veterinary Studies.
The launch took place as the First Minister hosted a meeting of the Scottish Government's Cabinet at the University's Easter Bush Campus.
Roslin Innovation Centre serves as the business gateway to the University's world-leading research in animal sciences.
The Centre offers flexible laboratory and office space to companies in the animal health, life science, agritech, aquaculture or One Health sectors seeking to undertake collaborative research with experts on Campus.
It also provides research space for veterinary and animal science companies to support the commercialisation of innovations developed at The Roslin Institute within the Royal (Dick) School of Veterinary Studies. Spin-out companies can be formed by University researchers to commercialise technologies developed on campus. External companies can also spin-in to the University, to access expertise, technologies and facilities to develop a commercial opportunity.
Roslin Innovation Centre is housed within the Charnock Bradley Building at the heart of the Easter Bush campus.
As part of the visit, the First Minister also met pupils from Musselburgh Grammar School as they took part in lab experiments in the Easter Bush Science Outreach Centre.
The event coincides with the announcement of £5 million investment into the national Interface programme, helping to match businesses to Scotland's world-leading academic expertise.
Read the full story, here.