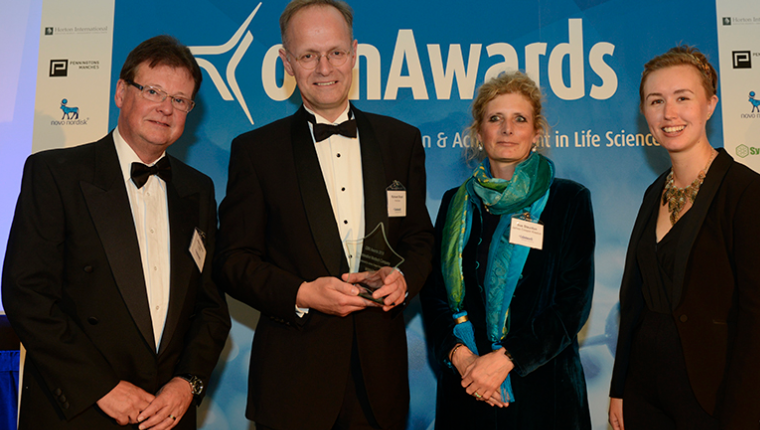 Dialysis pioneer Invizius named 'Best Innovative MedTech'
Invizius, the Edinburgh spinout whose technology promises to improve the lives of millions of dialysis patients, has been named Best Innovative MedTech company at the prestigious OBN Awards.
The company's success in the awards, which have a high profile in the life sciences sector, follows on from a seed investment of £500,000 from Mercia Fund Managers in May 2018.
Reducing risk
Invizius' H-Guard™ product acts as a primer that 'hides' the blood filter used in dialysis from the body's immune system. This has the potential to greatly cut the risks of cardiovascular disease, which severely reduces life expectancy among long-term dialysis patients.
"The team is enormously proud that our innovation has been recognised with this prestigious award. The company is on an exciting journey and this adds to our momentum."
– Richard Boyd, Chief Executive Officer, Invizius
Read the full story here.
The MedTech industry in Scotland is booming with more than 250 companies and over 9000 employees. Scotland's areas of strength range from therapeutic devices to imaging, find out more here.