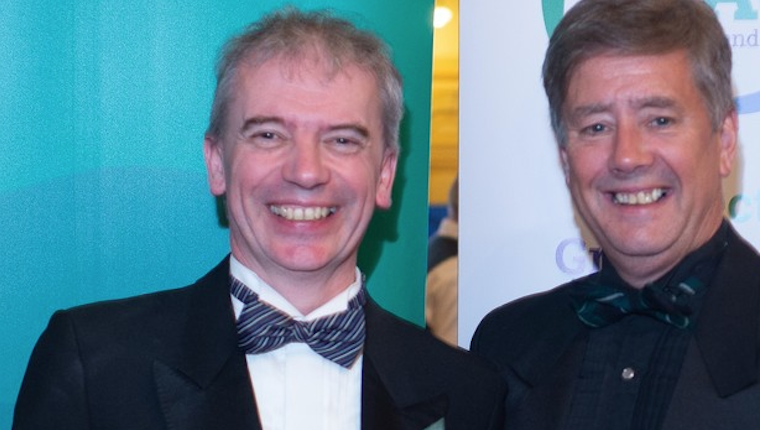 Celtic Renewables Founder Honoured at Major International Awards Event
The splendid surrounds of Glasgow City Chambers played host to the Causeway Business Exchange annual awards ceremony which was attended by the good and the great of Irish and Scottish dignitaries, including Scottish Cabinet Secretary Keith Brown MSP and visiting Irish Government Minister Joe Mc Hugh, TD.
The awards dinner, which was hosted for the evening by the The Right Honorable Lord Provost of Glasgow, Eva Bolander, was attended by leading Scottish and Irish business and Government representatives. One of the highlight awards of the evening was the "Inspirational Business Leader" award, which was presented to the Founder of Celtic Renewables Prof Martin Tangney OBE.
The Irish Government Minister Joe McHugh (Chief Whip and Minister of State at the Department of Culture in the Irish Government) presented Prof Tangney the award at the gala event. Commenting on the award Prof Tangney said, "As an Irishman who has been privileged to develop so much of my career in Scotland this is a particularly personal award and I am truly honoured to be granted this international recognition between our proud nations at such a wonderful event."
To read the full story, click here.