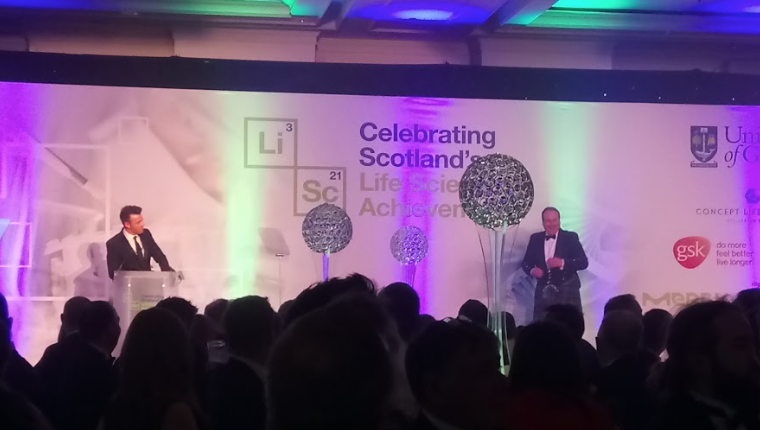 Awards Celebrate Dynamic Life Sciences Sector
The presentation of the Scottish Life Science Awards held at the Glasgow Hilton Hotel, recognised the success and achievements of the country's internationally-renowned life sciences sector over the last 12 months in areas such as innovation, investment, business leadership and collaboration.
Sponsored by the University of Glasgow and a raft of other leading organisations including GSK, Concept Life Sciences and Merck BioReliance, the event in May was attended by 750 of the leading players in Scotland's life sciences sector which currently adds over £4billion a year to the Scottish economy, with 700 organisations employing nearly 40,000 people. Ambitious targets, set by the refreshed Life Sciences Strategy for Scotland in 2017, aim to double the size of the sector to £8billion by 2025.
To read more on the wondrous successes in the sector, click here.