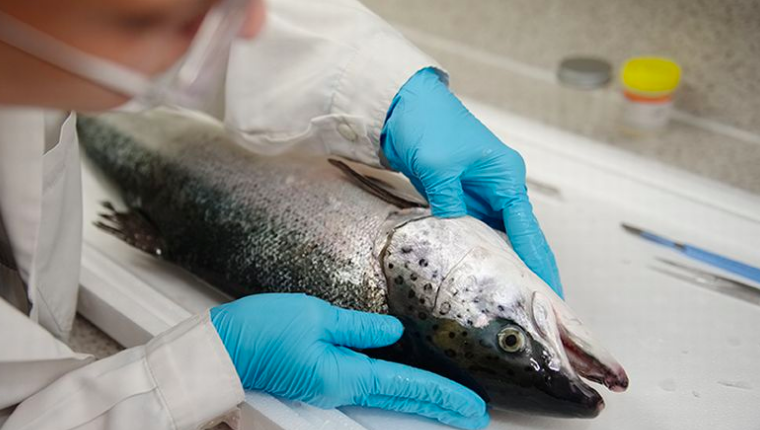 Aquaculture experts and scientists team up to prevent killer disease in salmon
Scottish aquaculture experts and academics are developing an early warning system to prevent akiller disease among farmed salmon.
Cardiomyopathy syndrome (CMS) is a fatal viral disease which causes inflammation of the heart and a major challenge for the industry. It can lead to heart failure in apparently healthy fish and in Norway, is considered to be the biggest annual cause of economic losses to the salmon industry, after sea lice and handling, at €145 million.
For the full article, please click here.
Scotland is the ideal environment to carry out research and development in the area of domestic livestock, companion animals, aquaculture and plant science. Find out more about this, here.