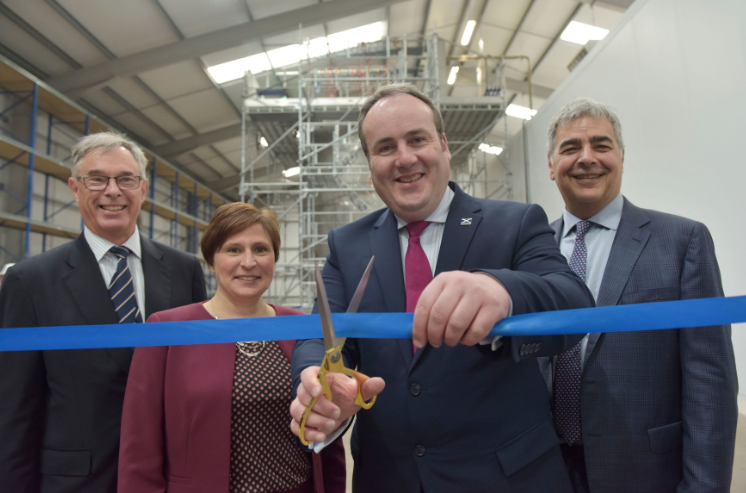 Ambitious Scottish biotech company confirms expansion plans with official opening of new production facility.
SCOTBIO, a fast-growing Scottish biotech business making a natural blue colourant, has officially opened a new production facility in Lockerbie in the south of Scotland and confirmed ambitious plans to expand further.
The new facility, which complements its existing R&D and head office facility at BioCity outside Glasgow and which plays a key role in the business's scaling up programme, was officially opened by Paul Wheelhouse MSP, Minister for Energy, Connectivity and the Islands on the 12th November.
Over the past 4 months, ScotBio has successfully tested its pioneering method for producing its natural food colourant in a 50,000-litre production tank at the Lockerbie facility.  Production capacity will increase further over the next 12 months with the addition of several more of the 50,000-litre vessels in operation at the site.  The company is also looking at a number of additional sites in Europe, the US and the Far East as part of its long term growth plans.
Polly Van Alstyne, Chief Operating Officer at ScotBio said: "This is a key stage in our stated business plan.  A move to a larger facility was essential to allow us to increase production levels significantly and, importantly, to allow us to closely monitor the outcomes in a phased manner.  The new facility in Lockerbie provides us with the space to do that and the ability to expand even further.
Read the full story, here.