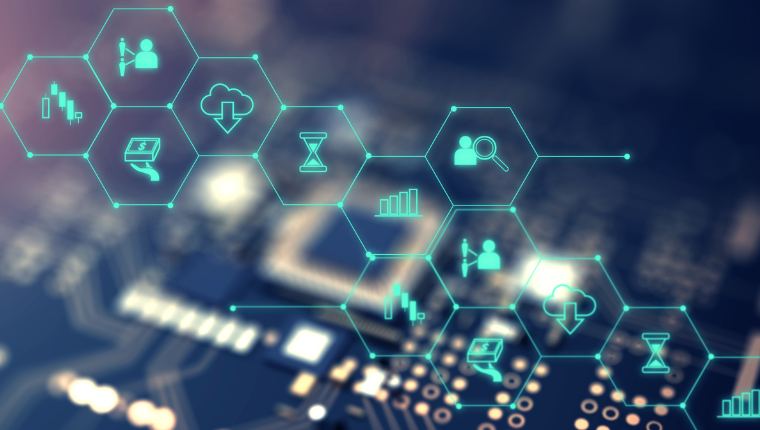 What is Digitalisation?
Working in Life Science in Scotland, it's hard to escape the 'D' word. It's everywhere, yet it eludes simple definition; "adding robotics to the lab", "digitising production control workflows", "measuring manufacturing status", or even, "adopting Blockchain". How about "embedding a culture of digital thinking into every level of your organisation". All of these could be right. Or none of them might capture quite the opportunities and constraints running in your organisation!
The concept is so difficult to describe as it means so many different things to different people. To move towards a useful definition, we wanted to explore some situational digitalisation themes that shed some light into the practical use of digital in Life Science today.
Operations
Using digital technologies to understand, at a granular level, what is happening in a production process, share that data and act on it.
If your role involves yield management, production up-time, quality assurance, commercial delivery, this is for you.
Example 1: Augmented Reality to better manage lab / factory environments to reduce errors, reduce new staff onboarding time or to reduce waste.
Example 2: Creating digital probes for workflows and manufacturing process which extract granular data for sharing via dashboards or alerting through escalation rules.
Collaboration
Engaging with customers, vendors, government, academia & internal colleagues to advance research and develop tools & methods, using digital services
This is for you if you work in research & development, commercialisation, marketing and partnerships.
Example 1: Simulate a laboratory task, workflow or experiment in software to determine limits, constraints, edge cases, etc. before submitting to expensive real-world research.
Example 2: Engage customers in product design or configuration / production workflows to ease job onboarding 24×7, capture requirements digitally and to engage non-English-speaking audiences
Logistics
Using digital sensors and methods to understand and interact with real-world objects and locations to improve yield, reduce waste and optimise supply chains.
If you have a role in supply chain management, quality assurance, finance, customer success, then this is for you.
Example 1: Embed quality (and visibility) into each step of a supply chain to determine location, condition and even health (for animal transport, for instance).
Example 2: Maintain cold chain and prove it. Learn from temperature excursions and improve supply chain planning and management.
Innovation
Crafting new approaches to generating data and services with new collection (e.g. sensors) / distribution methods (e.g. blockchain) to gather, share, act digitally.
If you focus on technology services, research & development or commercialisation, this creates opportunities for you.
Example 1: Demonstrate innovation in supply chain integrity through Blockchain and provide tools to interrogate and independently validate new initiatives.
Example 2: How to incorporate ever more innovative ideas and techniques into value chains, for instance, using smart bowls / new packaging methods to improve regimen adherence.
Data
New sources of data and new methods to analyse data from artificial intelligence and machine learning, generating new levels of insight to plan and execute.
Does your role relate directly to interpretation of data, or do you rely on data scientists or analysts to create models or dashboards? Or if you work in indirectly with data in almost any business context, this relates to your role.
Example 1: Managing extraordinarily large data sets and inferring insight from advanced pattern identification tools.
Example 2: Using data science to get access to granular data and visualising that data through advanced dashboards, particularly ones that allow customisations, so that novice users can leverage digital and data advancements.
This list is by no means exhaustive. It merely offers some common examples that demonstrate what "digitalisation" could mean for your organisation. A common thread in these themes is that we're exploring new methods for creating value – measuring in more detail, planning with greater refinement, executing with more control, collaborating with more purpose, analysing with more precision. All powered by new digital methods and tools.
If you are planning to get more from digital in 2019, we'd love to hear from you. Please contact us with any insights you may have on this subject, or indeed other life sciences aspects here. 

Wyoming manages data, develops portals, creates digital tools & calculators and drives demand for digital campaigns in the Life Sciences and Healthcare sectors.