Sector Response to COVID-19
Scottish Life Sciences Covid-19 Strategic Response Plan
Firstly, we hope you, your families and all employees in the Life Sciences sector continue to stay safe and well and adjust to our new normal during this challenging Covid-19 virus situation. It is a difficult time for both the health of our nation and for many companies it represents a major disruption to economic performance and future plans.
Since the initial lockdown, the life sciences sector has rallied to support the NHS and has delivered innovative solutions, new products and process within very tight timescales, whilst managing to protect and retain their workforce. Again, never has the value of our vibrant life sciences sector, and the world leading expertise associated with it, been more felt by the country. It is clear that the life sciences sector in Scotland is demonstrating the essential role it plays in our lives.
As an Industry Leadership Group, we have responded to the increased demand for pace and continue to engage with our companies, Government, NHS, universities and enterprise agencies to identify the priorities for the industry; the key opportunities to ensure we serve patients and grow the sector.  The Scottish Life Sciences Covid-19 Strategic Response Plan details the specific areas of focus within the three priorities which we believe will help Scotland's people, industry and economy:
Pharmaceutical supply chain and innovation
Health Technology
Animal Health, Agritech and Aquaculture
Our next steps are to agree and implement the action plans that will build on the momentum created through the outstanding response to COVID-19 demonstrated by the life sciences sector. As ever, we will do this in partnership, industry with government, NHS and the Scottish people.
We invite you to join us.  
Dave Tudor & Ivan McKee MSP
Co-Chairs of The Life Sciences Industry Group
Download The Scottish Life Sciences Covid-19 Strategic Response Plan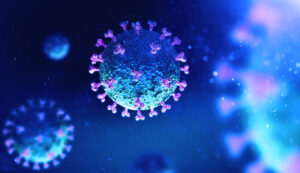 Find out more about the ILG workstreams and its members.