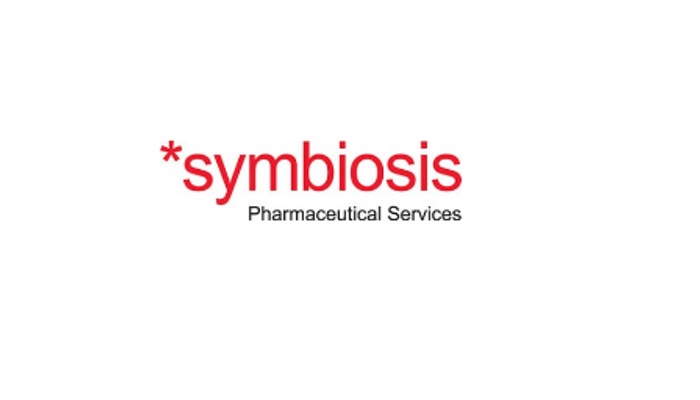 Symbiosis confirms commitment to growth strategy with key appointment
Symbiosis Pharmaceutical Services (Symbiosis), a fast-growing contract manufacturing organisation (CMO) specialising in sterile manufacture of vaccines, pharmaceuticals and biopharmaceuticals, and headquartered in Stirling, UK, has appointed Mr. John McCormick as chief operating officer (COO) and executive member of its Board of Directors.
Previously operations development director at Symbiosis, Mr. McCormick has 15 years of experience in the pharmaceutical and biotechnology industry in various roles including pharmaceutical formulation, medicine manufacturing process development, project technical transfer, manufacturing scale-up, and clinical and commercial manufacture of a number of dosage forms including capsules and injectables.
As COO John will take operational leadership of the project management, quality, manufacturing, technical, supply chain, engineering, validation and training operational functions.  He will continue to lead the ongoing implementation of Innovate UK grant projects currently being undertaken jointly by Symbiosis and its external collaborators who include Freeline Therapeutics and the Cell and Gene Therapy Catapult (CGTC) in Stevenage, UK.
John will also drive continuous improvement and operational efficiency gains across the business and will directly support the CEO while making a strategic contribution as a member of the Board of Directors.
Colin MacKay, CEO at Symbiosis said: "Our expertise in small-to-medium scale clinical trial and commercial sterile manufacturing continues to resonate successfully with our target client market, as demonstrated by repeated annual business growth of around 25%.  Our recent successes in manufacturing COVID-19 candidate vaccine further underlines the competitive strengths of Symbiosis.
"John's promotion and appointment to the Board of Directors is part of a long-term strategy to support the continued organic growth of our core sterile manufacturing services in the US and Europe and a reflection of his achievement to date, our success in the market, and my confidence in his abilities."
John will also continue to manage Symbiosis' operational response to COVID-19 to ensure that Symbiosis continues to deliver projects on-time to meet clients' clinical and commercial timelines.
Colin continued: "I am confident that John will ensure that we consistently deliver flexible and responsive contract manufacturing services in a value-adding way and will do so while we continue to grow at a significant rate."
John joined Symbiosis in May 2018 and has since developed and implemented a new operations management strategy.
John said: "In the last 12 months Symbiosis has grown its sterile biologics manufacturing capabilities significantly and the company has invested over £1.5m ($1.9m) in its expansion, doubling its physical footprint and creating fresh operational challenges.
"These are exciting times for Symbiosis and I look forward to playing a key role in the next chapter of the company's rapid development. Together with the CEO, Board of Directors and senior management team, I will be focused on further developing our operational capacity and capability and ensuring that we continue to provide the world-class service that our clients have come to expect."
Symbiosis, which also has an office in the heart of the global biotech industry in Cambridge, MA, USA, has built its reputation on supporting both pharmaceutical and biotechnology companies with its vial-filling expertise and small-scale aseptic manufacturing capabilities and its ability to provide its services in a flexible way on short timelines which is highly valued by its clients.
Read more about Symbiosis and its recent investment news here