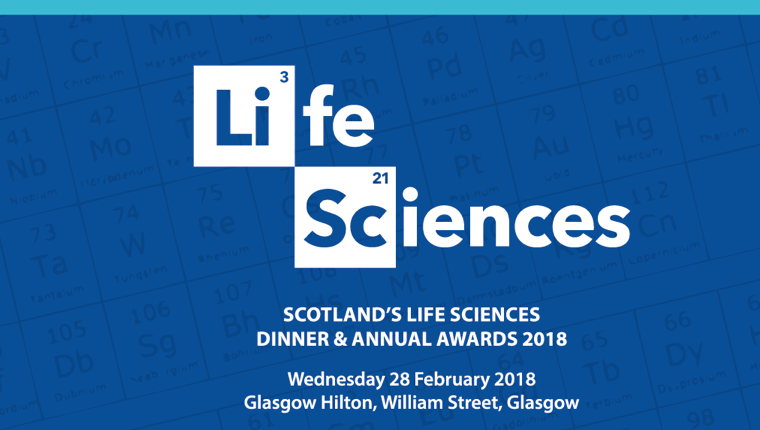 Scotland's Life Sciences Dinner & Annual Awards 2018: Call For Nominations – DEADLINE ALERT!
Thinking of submitting a nomination for Scotland's Life Sciences Awards 2018? Time is running out so don't delay!
The Awards will take place on Wednesday 28 February 2018 at the Glasgow Hilton, William Street. Seven prestigious awards will be presented including three new categories designed to shine a light on the sector's global successes and rising stars:
Business Leadership Award (2017)
Rising Stars: Extraordinary Talent (2017)
Innovation Award
Investment of the Year Award (2017)
Rising Stars: High-Growth Company (2017)
Global Impact Award
Innovative Collaboration Award 
Anyone can nominate – people and organisations can nominate themselves or you can nominate them.
To download the nomination form, click here.
The closing date for entries is Friday 15 December 2017. Please email your completed entry to Georgia.goodall@speak.co.uk