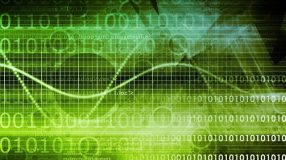 Review of Precision Medicine landscape in Scotland
Scottish Enterprise and consultants SQW are currently reviewing the Precision Medicine landscape in Scotland.
With attention increasingly focusing on implementation of precision medicine solutions in healthcare, we want to assess how well set up (or not) Scotland is for this to happen – looking from several perspectives: (i) data infrastructure; (ii) the general perception of precision medicine, inclusivity, messaging etc; (iii) opportunities for precision/companion diagnostics; (iv) engagement with the CRO base in Scotland; and (v) pharmacy aspects such as pharmacogenomics and also supply chain/manufacturing implications.
Whilst recognising that we have an impressive infrastructure in place already to support the development of precision medicine in Scotland, we have carried out desk research supported by stakeholder consultations and we hope to highlight and examine any gaps or identify opportunities for additionality from optimising and coordinating a holistic approach on PM for Scotland, which may help to further strengthen Scotland's offering in this fast-growing discipline.
Secondly, SQW seeks your support in responding to and completing the online e-survey designed to quickly capture the complexity of the PM landscape in Scotland as well as any deficiencies or improvements that would assist Scotland to fully respond and capitalise on the opportunity offered by PM.
SQW is looking to hear the views of businesses involved in data-driven healthcare to shape further support for the sector – here is a link to a short survey: Precision Medicine in Scotland – Gap Analysis (sqw.co.uk)
Many thanks