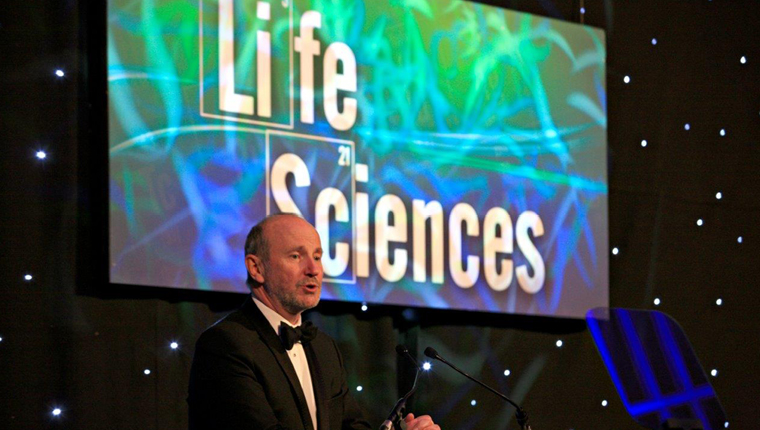 |
A New Era for Scotland's Life Sciences Dinner and Annual Awards
Scotland's Life Sciences Dinner and Annual Awards is a well renowned celebration of the success of the vibrant life sciences industry in Scotland which has taken place in February each year since 1999.  The event was established by Scottish Enterprise and over the years has gained a substantial reputation in the life sciences sector, attracting attendees from all over the world.  It is now recognised as the largest life sciences awards dinner in the UK and presents a major networking opportunity to those in the industry.  In February 2017 the Dinner attracted over 700 attendees at the prestigious National Museum of Scotland in Edinburgh.  Scottish Enterprise has played an active role in overseeing and organising the event to date, but earlier this year decided to offer the transfer of ownership and delivery of the Dinner (from February 2018 onwards), to enable this event to continue to grow and reach its full commercial potential.
In June 2017 the Dinner was placed on the open market for the sale to the highest bidder.  Following a clear and transparent sale process we are delighted to announce that Speakeasy, one of the UK's leading event and film production companies,  is the proud new owners of Scotland's Life Sciences Dinner and Annual Awards (https://www.speak.co.uk/). Speakeasy brings a wealth of experience in running major events in the sector and a fresh vision to build on the continued success of the Dinner, showcasing Scotland's life sciences sector to an even wider audience.
"I am delighted that Speakeasy is now taking over the organisation of Scotland's Life Sciences Dinner and Annual Awards to further develop this networking and celebration event. Scottish Enterprise ran this event for 17 years during which time it became one of the highlights of the annual calendar for the Scottish life sciences community and the largest such event in the UK". Julia Brown, Healthcare, Life & Chemical Sciences Director, Scottish Enterprise.
"Scotland's Life Sciences Dinner and Annual Awards is 'the' networking event for our vibrant life sciences community in Scotland.  I am delighted that Speakeasy has taken over this event and Life Sciences Scotland looks forward to working with them to make it even more successful in the future." Dr Dave Tudor, Industry Chair, Life Sciences Scotland Industry Leadership Group.