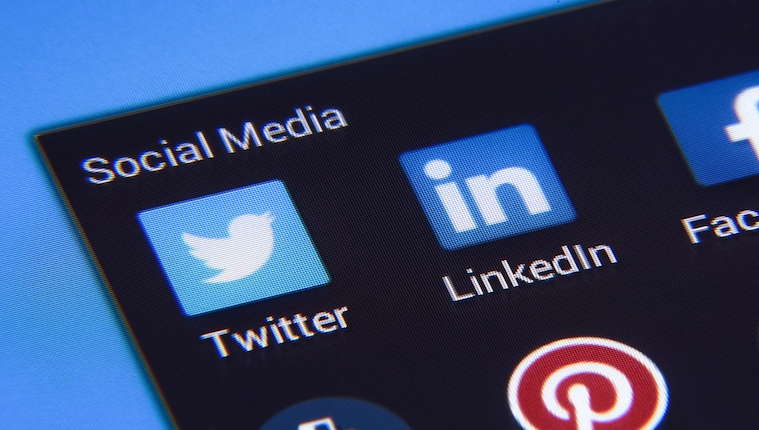 Life Sciences Scotland sets date for first Go to Grow session in collaboration with Edinburgh BioQuarter
Life Sciences Scotland has launched its first Go to Grow session, a business education and networking event created in response to demand from the life sciences community in Scotland.
The first breakfast meeting on Wednesday July 24th 2019 will be free to attend, thanks to hosts Edinburgh BioQuarter. It will provide the opportunity to network with like-minded people and gain insight into the role of social media in increasing your market presence and thought leadership in your field.
This Go to Grow session is the first in a planned series of meetings across Scotland. In addition to providing networking opportunities, each session will focus on a different business topic that aims to support start-ups, spin-outs, SMEs and commercially-minded academics grow their revenues and achieve their organisational goals.  The topics will be selected based on feedback from the life sciences community in Scotland.  Earlier this year businesses told us their biggest priority of 2019 was to accelerate sales performance and that digital marketing was one of the most important skills development needs in achieving this.
There has never been a better time for small businesses to punch above their weight in the market thanks to the role of the online platforms in business to business buying behaviour.  In our sector, we will always need face to face, technical interaction with customers and potential partners.  But imagine if each new meeting carried out by one of your technical experts was with someone to whom the organisation had already added value and someone who already saw you as a leader in the field…. And imagine if there were simply more of them.
Up to 70% of the buying process for a major business purchase or partnership is now carried out online – before engaging with individual organisations. Decision makers are becoming aware of potential suppliers and partners, shortlisting and eliminating them through the use of online resources including social media.  75% of decision makers say they have used LinkedIn to make a purchasing decision, 41% of social media users use Twitter to get the very latest industry insights and business buyers are five times more likely to engage with a company if it is seen as a thought leader online.  This presents a tremendous opportunity to proactively and systematically build your audience – but only if you do it in a way that aligns with online behaviour.
This Go to Grow meeting will show you
The online business buying behaviour of potential customers and partner
The role of social media in building your presence in the market
How to best use LinkedIn and Twitter to build your audience
Case examples of how social media has contributed to life sciences organisations in Scotland
Practical tips for making the most of the social media opportunity with minimal resources
Register here: https://www.eventbrite.co.uk/e/life-sciences-scotland-go-to-grow-business-and-networking-breakfast-tickets-64671748942
Alix Mackay MRSC combines her experience leading the UK marketing for biopharmaceutical companies such as Amgen with the latest best practice in online marketing to provide customer-focused and practical strategy for life sciences SMEs in Scotland.  Based in Glasgow, Alix Mackay leads training sessions on Marketing for Life Sciences across the UK, co-leads the marketing and communications for Life Sciences Scotland and has created online marketing strategies for start-ups, SMEs, Innovation Centres and academic teams across Scotland.
Sarah Scott is the Operations and Marketing Team Leader at Ingenza and will share her experience of how she has grown Ingenza's presence in the market to over 1800 followers on LinkedIn and over 1600 followers on Twitter with the limited time, manpower and budget that is typical of a small business.  Sarah Scott is a member of the Life Sciences Scotland marketing and communications team, part of the Industrial Biotechnology Innovation Centre's Commercial Advisory Board and is on the Chartered Institute of Marketing's programme for continuous professional development.
Edinburgh BioQuarter is a leading global destination for healthcare delivery, groundbreaking medical research and life sciences innovation and entrepreneurship. BioQuarter is a growing health and life sciences campus which is backed by a formidable collaborative partnerships between the City of Edinburgh Council, NHS Lothian, Scottish Enterprise and the University of Edinburgh. Home to some of Scotland's most innovative life science companies working to develop new drugs, medical technologies and providing services for the commercial life sciences market, at BioQuarter we translate ground-breaking research and discoveries into life-changing new treatments and cures. www.edinburghbioquarter.com