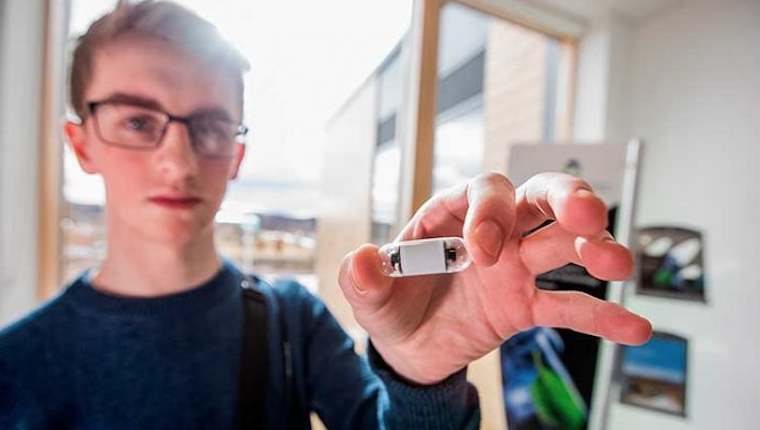 Inverness life science firm to create artificial intelligence jobs
Highly skilled jobs will be created at Inverness Campus as part of a new project that uses artificial intelligence (AI).
The joint venture led by digital health company CorporateHealth International (CHI) has been awarded a £1.3m grant from the UK's innovation agency – Innovate UK.
Highlands and Islands Enterprise (HIE) and NHS Highland are working with CHI, which is based on the Campus, to develop technology using a video camera capsule which helps diagnose diseases of the digestive tract.
The two-year project is funded through the Innovation in Precision Medicine competition which focuses on technology which enables early and accurate diagnoses to inform better treatment and brings together international partners.
The investment will support the development of AI in analysing images captured by an ingestible capsule which will be used in prevention and early diagnosis of bowel cancer and improved treatments of Crohn's, Colitis and other significant illnesses of the gut.
The capsule contains a tiny camera which is swallowed by the patient and passes through the gastrointestinal tract, capturing up to 400,000 images which are then transmitted for analysis.
An AI system will enable human experts to analyse the videos faster and with higher accuracy, further driving down costs while increasing quality.
The new approach could replace the invasive procedures used to deliver many diagnostic endoscopies and colonoscopies. A gastrointestinal investigation can be initiated by a GP, undertaken in the patient's home, and overseen by a consultant remotely delivering fast results for patients.
Development of Inverness Campus is led by HIE to support the expansion of some of the region's key sectors with a particular focus on life sciences.
Based at Aurora House on Inverness Campus, CHI was supported by HIE to set-up and develop a diagnostics centre in the region and is creating up to thirty jobs by 2021.
The company already employs four people at the Campus including a data scientist graduate who started working on AI development and a software developer – both recruited and co-funded through HIE's ScotGrad programme.
Read the full article, here. 
Scotland's is seen as a potential 'world leader' in precision medicine and this is evidenced through the outstanding levels of innovation seen within the life sciences industry for decades as the skilled people of Scotland make #ideasbecomelegend.