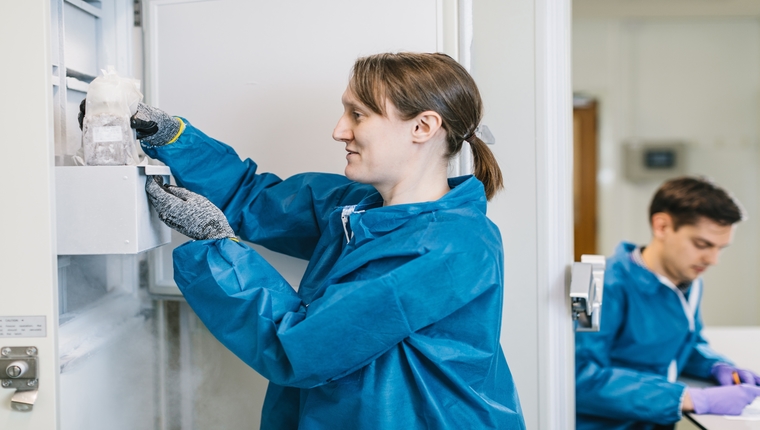 EnteroBiotix Secures £2m seed extension investment as it breaks US market

Scottish biopharmaceutical startup establishes operations in Boston
EnteroBiotix strengthens leadership position in microbiome therapeutics
ABERDEEN, Scotland & CAMBRIDGE, Mass.–(BUSINESS WIRE)–EnteroBiotix, a leading clinical stage microbiome therapeutics company headquartered in Aberdeen, Scotland, has closed an oversubscribed seed extension investment and is set for international expansion following the opening of a new office in Boston, US.
The pre-series A round was led by Scottish angel firm Equity Gap and supported by existing investors the Scottish Investment Bank (the investment arm of Scottish Enterprise), the University of Aberdeen and the Bank Workers Charity. The company welcomed new investment from Barwell Plc, Gabriel, Syndicate Room, Fund Twenty8, NCIMB Limited and SIS Ventures. The new office in Cambridge, Massachusetts is supporting EnteroBiotix's operations and business development activities in the US.
EnteroBiotix has also launched a strategic collaboration with the University of Glasgow to support translational research focused on identifying and evaluating precision antimicrobials that the company will combine with its whole ecosystem therapeutics to create an entirely novel medicinal product. The collaboration is supported by the Medical Research Council (MRC) Confidence in Concept (CiC) scheme.
Dr James McIlroy MBChB, Founder and President of EnteroBiotix, said: "We are delighted with the support of both existing and new investors as we strengthen our leadership position in the field of microbiome therapeutics. This investment round and our new office in the States enables us to achieve key regulatory, operational and clinical milestones as we continue to develop and advance our product pipeline for the benefit of patients."
Fraser Lusty, Investment Director at EquityGap, said: "Equity Gap are delighted to provide further investment into EnteroBiotix as they scale up operations, both domestically and internationally, with exciting emerging opportunities for their innovative microbiome solutions."
Kerry Sharp, Director of the Scottish Investment Bank, said: "SIB is delighted to provide follow on funding alongside existing and new investors in Enterobiotix. This round of investment will fund ongoing scientific advances which will bring significant health benefits to patients as well as support expansion overseas. We look forward to continuing to work with this High Growth Account Managed company to support it in achieving its growth ambitions."
Scotland has a strong and flourishing Pharma Services community, with a cluster of over 150 expert, innovative and ambitious companies employing over 9,000 skilled professionals, working together and ready to advance your drug development. Find out more about pharmaceutical services in Scotland, here.