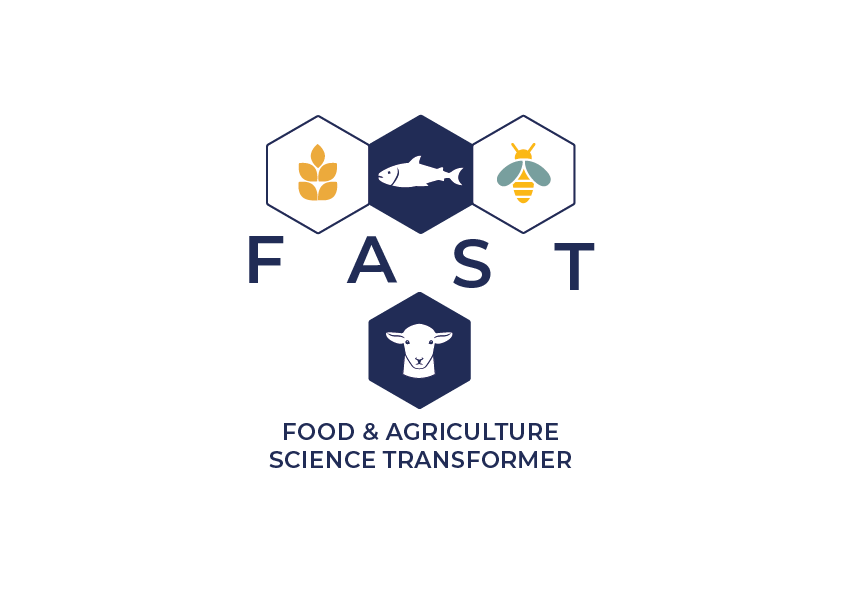 Deep Science Ventures and The University of Edinburgh Partner to Deliver Scotland's Agricultural Venture Builder
Deep Science Ventures (DSV) and the University of Edinburgh launch the Food & Agriculture Science Transformer (FAST), an ambitious programme creating the first venture studio in Scotland.
The FAST programme brings together DSV's market-led approach to creating science companies, and the Roslin Institute's world-leading expertise and facilities across genomics, veterinary biosciences, biotechnology and agriculture. Each year the partnership will launch several high growth technology start-ups comprising teams from the University of Edinburgh, the wider UK, and the rest of the world.
FAST operates virtually but will also be jointly located at the Roslin Innovation Centre (RIC), which is based within the University of Edinburgh's Easter Bush Campus and DSV London-based headquarters. DSV and Roslin share the vision to deploy innovative science and will select globally relevant commercial and technology opportunities, recruit and train ambitious founders from the Edinburgh ecosystem and  the world beyond to create agricultural and biotech companies that can respond to the needs of farmers, the public and the planet's ecosystems. RIC offers flexible office and laboratory open-plan accommodation with quick, easy and secure subdivision and companies formed can be based at RIC with access to state-of-the-art facilities.
DSV's agriculture portfolio includes PES Technologies, which is developing a product that allows farmers to obtain industry-leading soil health test results in-field through on-the-spot analyses of microbial activities in soil, and Beta Bugs, which is headquartered next to the Roslin Institute and develops high performance insect breeds for the rapidly growing "insects as feed" market.
Edinburgh Innovations, the University of Edinburgh's commercialisation service, is providing support to the FAST programme with funding provided by the Roslin Foundation and the UK Research and Innovation Biotechnology and Biological Sciences Research Council (UKRI BBSRC), to help realise DSV's ambitions to develop a new paradigm for applied science in the UK, and directs early stage researchers toward venture-focused discovery at the level of frontier science.
"I am very excited by the prospect of this FAST programme, which is a highly unique approach to company formation," says John Mackenzie, CEO of Roslin Innovation Centre. "Attracting world-wide scientific and entrepreneurial talent and combining them with market-led opportunities to create companies of scale in Animal Health, Agri-tech and/or Aquaculture (AAA), FAST will hopefully find and create the first AAA unicorn company, which will only augment our world leading position at the University of Edinburgh's Easter Bush Campus."
"FAST offers a transformative opportunity to accelerate the entrepreneurial culture at Easter Bush," says Bruce Whitelaw, Interim Director of the Roslin Institute. "I'm particularly grateful to Edinburgh Innovations for their continued support after having introduced DSV to the Roslin Institute and identified the joint opportunity for a novel approach to company creation."
Edward Perello, Associate Director for Agriculture at DSV, notes the partnership is "creating much-needed room for science founders to build game-changing technologies and business models that work for food security, climate change, and biodiversity loss. Over the coming years, our ambition is to work with the right founders and partners, and create hundreds of high value jobs at the intersection of technology and agriculture. It's fantastic to have Roslin on board as our first partner, and we're now recruiting our founding teams."
Applicants can apply at www.deepscienceventures.com/fast or register for a webinar for more information about the programme on May 14th (1PM BST) at https://bit.ly/3eHdCMg