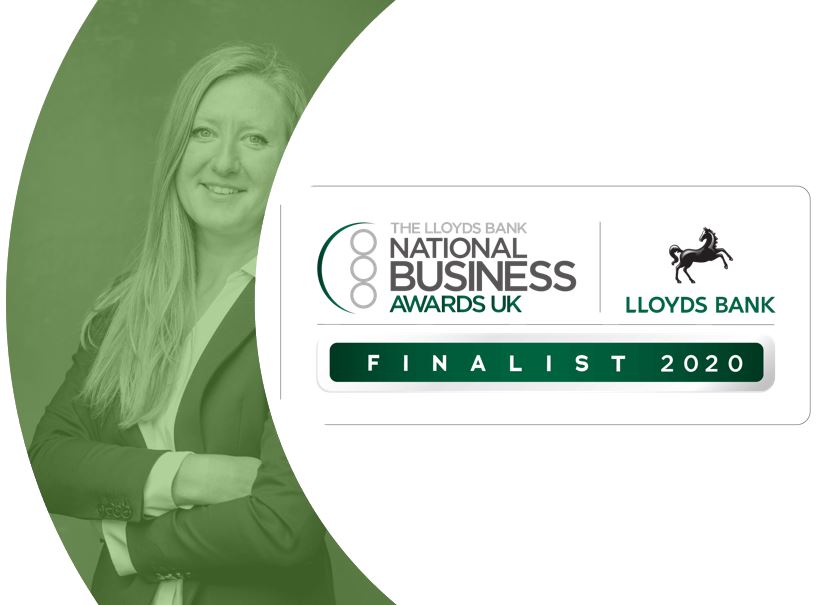 Caritas Neuro Solutions Ltd Reaches the Finals of The Prestigious Lloyds Bank National Business Awards
Edinburgh-based Caritas Neuro Solutions Ltd has been shortlisted for The New Entrepreneur of the Year Award at the prestigious 2020 Lloyds Bank National Business Awards. Previous winners include fitness sensation Joe Wicks, Timpson CEO James Timpson OBE, DPD UK, Hotel Chocolat, dementia newspaper Daily Sparkle and online fast fashion success story Missguided.
Caritas Neuro Solutions is a Contract Clinical Research Organisation focused on developing new therapies for all conditions related to the mind and brain.  However, through its social impact model, Caritas Neuro also supports the pharmaceutical industry as well as public and third sector organisations to transform healthcare regimes and enhance patient outcomes.
Leigh Fell, Chief Executive Officer said, "I'm absolutely delighted to have been shortlisted for this prestigious award. It's an incredible feeling to have our hard work recognised and appreciated in this way."
"We are enormously proud to have reached this stage, which represents the culmination of our hard work and dedication over the last eighteen months. 
"This has been a fantastic opportunity to put ourselves to the test against not just our competitors, but against the entire UK business community. The feedback we have received during the rigorous judging process has been useful to understand where we are as a business and in what areas we can improve."
"When it comes to business recognition, the Lloyds Bank National Business Awards are the ones to win. They allow any successful organisation to tell their story, from large private and public companies, to thriving entrepreneurial businesses, promising start-ups and established SMEs," said Sarah Austin, Awards Director.
"Winning a Lloyds Bank National Business Award comes with significant business benefits, including increased brand awareness and reputation among customers and partners, valuable insight into best practice and employee recognition and retention."