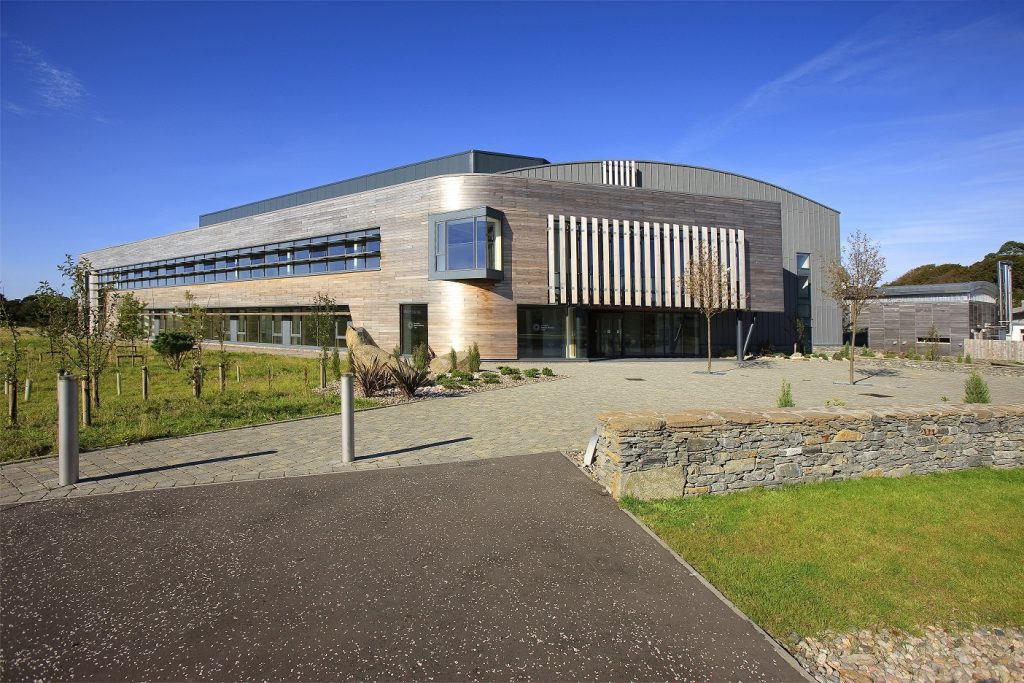 Cabinet secretary opens new marine science labs
Marine science companies in Dunstaffnage , near Oban were joined by Cabinet Secretary for Rural Affairs and Islands, Mairi Gougeon, for the virtual official opening of new laboratories and office space.
The facilities have been created at Malin House on the European Marine Science Park (EMSP) following a £2m investment by EMSP developer, Highlands and Islands Enterprise (HIE).
The project was prompted by companies at the Park looking to expand their commercial activity.
The new laboratories and offices were designed in consultation with those companies and the work was carried out by local contractor, TSL Limited.
Five companies have expanded into the new workspace; Patogen AS, Tritonia Scientific Ltd, Ocean Ecology, Oceanium, and Shetland firm Ocean Kinetics, which has established new operations in Argyll.
Carrying out the formal opening, Rural Affairs Secretary Mairi Gougeon said:
"We are committed to developing a blue economy that is both environmentally and commercially sustainable.
"That is why I was delighted to open these new facilities at this state of the art marine enterprise cluster in Malin House today, which will promote entrepreneurship and showcase the many opportunities that Argyll and the Islands has to offer.
"I would like to congratulate everyone involved in this exciting initiative and I look forward to seeing the diverse range of businesses at Malin House continue to develop in the future, supporting the local economy and creating employment opportunities."
Morag Goodfellow, HIE's area manager for Argyll and the Islands, said:
"Argyll's rich marine resource has created and maintained significant economic opportunity for generations. We have been developing EMSP as a centre of collaboration in marine innovation and technology that taps into this natural advantage and stimulates growth in the marine science economy, not just for Argyll but across Scotland.
"It's great to see that our investment to enhance the facilities at Malin House has enabled companies to expand. As a result, we can expect new opportunities in skills development and entrepreneurship, particularly for young people, as well as enhanced confidence in Argyll as a business location for inward investors."
Malin House was built in 2012, and is home to ten marine sector companies, active in a broad range of commercial marine activity.
Adjacent to Malin House is the Scottish Association of Marine Science (SAMS), part of the University of the Highlands and Islands network.
In the context of the global climate emergency, researchers at SAMS and commercial firms at the EMSP are playing a key role in safeguarding the oceans through greater understanding of the marine environment.
Together they are developing a sustainable marine economy that benefits people while safeguarding the health and productivity of the seas.
Preparatory work is also under way to develop three more buildings, one of which has already been granted planning permission.