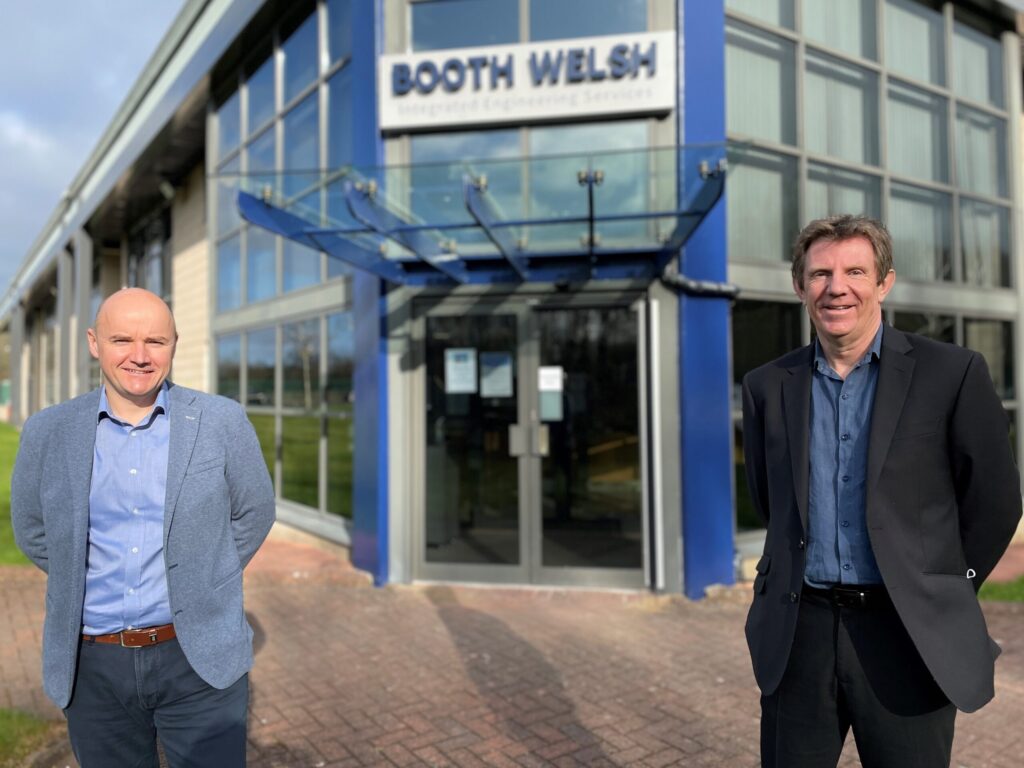 Booth Welsh and Digital Technologies Group agree Strategic Partnership to pursue collaborations in Digital Transformation for Life Science Manufacturers
An agreement recently signed by two Ayrshire based businesses, Booth Welsh and Digital Technologies Group (DTG), has established a framework for collaboration between the two organisations in the design, delivery and execution of digital transformation in pharmaceutical manufacturing & supply.
Booth Welsh is a global integrated engineering services company who optimise processes through a range of cutting-edge engineering solutions in process control and embedding digital solutions across the full project life cycle. DTG is a digital transformation company specialising in industry 4.0 adoption, through an enhanced digitalisation strategy and execution roadmap, supported by a range of services including OT cyber assessment tools and digital culture training. Both companies provide operational and financial value for their clients through automated digital technologies and solutions.
The exciting new partnership will enable each business to proactively engage the skills and capabilities within the other organisation to create positive growth opportunities. DTG will deliver client digital strategies, business cases and programme management, whilst Booth Welsh provide digital and automation project execution and deliverables.
Hugh Welsh, Head of Systems & Technology at Booth Welsh, comments
"As we evolve into a post COVID world with all the challenges that this brings, we recognise the importance of continually collaborating with carefully selected partners that can complement our current digital offerings and augment our client support. Partnering with a firm like DTG who specialise in the adoption of digital strategy and are based on our doorstep supports these long-term goals."
Over the past 12 months, extensive discussions have taken place to create the right framework and understand the scope and scale of the opportunity. With the agreement now in place, both parties look forward to the shared success that lies ahead through mutual client introductions, development of digital strategic programmes, execution of digital projects for clients, and taking digital tools and processes to the market.
DTG's Operations Director, Ian Campbell, adds
"After working closely with Booth Welsh for many years throughout my career at GSK, it was simply a natural progression to establish a partnership with DTG. I know through experience the value Booth Welsh bring through digital delivery, so I'm excited to join forces on future projects".
For more information on Booth Welsh, visit www.boothwelsh.co.uk or contact webenquiries@boothwelsh.co.uk
For more information on DTG, visit www.digtechgroup.com or contact info@digtechgroup.com